Salamo alykom va rahmatollah
Today I amazed when I saw i have a viewer from Israel not because some one visited my blog who are Israelite buc because his keyword that he find my blog in the Google search engin.
as it has clearly shown in the Screen printing below he typed Islamic "wallpers" as keyword and was most he didn't has just one entrance.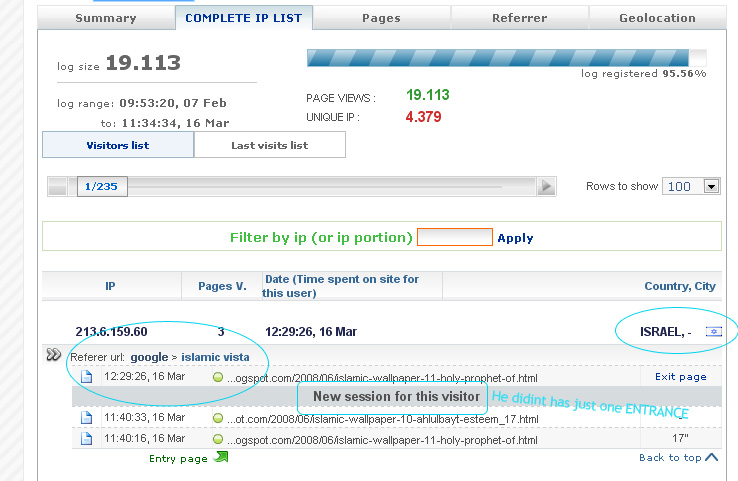 I think it's belong to the world wide Islamic Revolution of rouse.You can make your result with this data.
Just enjoy when see, you made it with your faith.