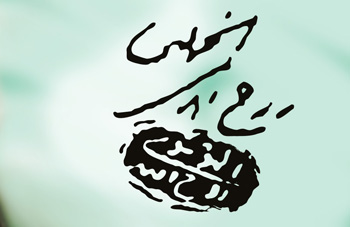 In the name of Allah ST

Salamon alykom wa rahmatollah.
In this post you can download a very nice poster with a unique shot of Imam Khomeini r.w.a that because as I know the original source pic that I used is taken as black-white and I colorized it , changed the background and also worked n its quality to increasing it, so if I don't made mistak I think no one saw this pic in color mode beforeand this is the way will unique this poster. and u can see the diff between the source pic size and the poster and as you know u can not resizing a pic into a larger definition without losing quality but i worked on that to lose the low amount of that by fixing the pixcelated parts etc. well, fo download click on this thumbnail below.br/> download and say salawat alan Nabi Muhammad sw.


Best regards
Labbaik Ya Hussein a.s

Allah keep us far from sins inshallah.