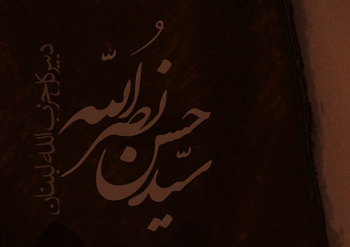 In the name of Allah ST

Salamon alykom wa rahmatollah.
A new poster about syed hassan nasrollah the secretary general of Hezbollah this is in new way of making design that i used for first time in this blog. it will give fell between painting or real shot and i love this new way to making a poster perhaps u like it too.
for download click on this thumbnail below.br/> download and say salawat alan Nabi Muhammad sw.


Best regards
Labbaik Ya Hussein a.s

Allah keep us far from sins inshallah.